In terms of marketing, while it is true that everyone loves a new customer, your best or most likely source of business may be your existing customers. They've already seen your work and have a relationship with you. And you already have their digitized logo in house. Perhaps all they need is a sample blazer with their logo on it to sell them on the idea. Best of all, by purchasing the blazers wholesale, you profit both on the embroidery and on the blazer itself!
Other blazers from Blazers R Us include:
*Basic, Special and Designer colors are generally IN STOCK and can ship within 48 hours of order.
For Custom colors, please allow +/- 6 weeks for delivery.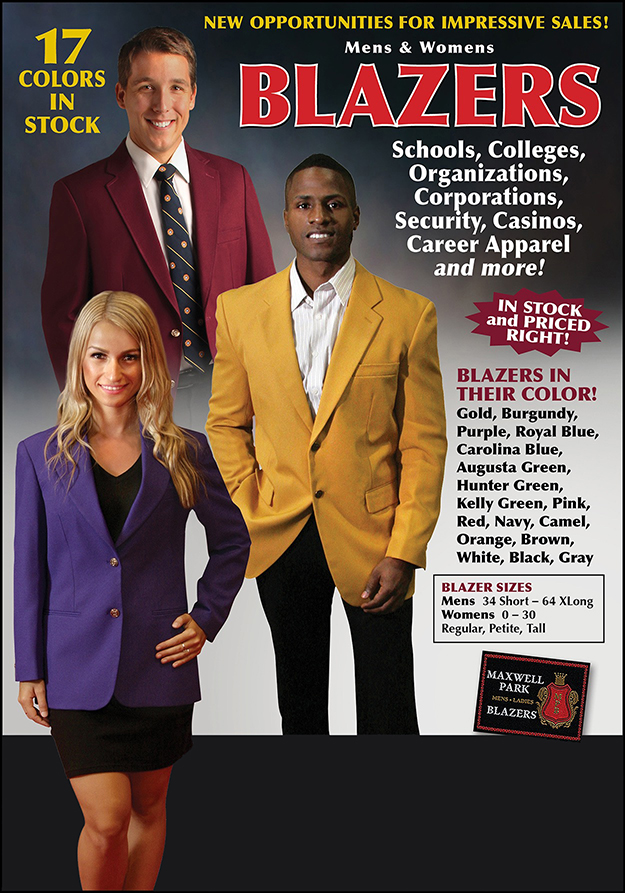 PRINT AND USE THE POSTER ABOVE OR